Payments:



Sweep for More Products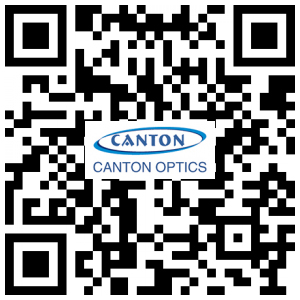 Description
Logistics Information
Features:
7-inch HD touch color display
Streamlined, faddish, abundant and atmospheric design Green LED light source, ABBE compensation no required
High grade ABS material case, zero failure rate quality standard
Rapidly and automatically determine and measure the progressive lens in high precision
Upgraded Hartmann intelligent measurement technology, faster, more accurate and more stable
Parameters:
1. Sphere: 0D to +/-25D (0.01D/0.06D/0.12D/0.25D steps)
2. Cylinder: 0D to +/-10D (0.01D/0.06D/0.12D/0.25D steps)
3. Axis: 0 to 180 degree (1 degree step)
4. ADD: 0 to 10D (0.01D/0.06D/0.12D/0.25D steps)
5. Prism: 0 to 15 degree (0.01 degree)
6. Cylinder mode: +, +/-, -
7. Prism mode: X-Y: Cartesian Coordinates H: l,O .V: U,D
P-B: Polar Coordinates
mm: mm expression
8. Reading resolving power: 0.01 D/0.06D/0.12D/0.25D PD measure
9. Measure single vision lens, bifocal lens, trifocal lens and progressive lens, etc.
10. Contact lens measure
11. UV transmissivity test
12. Measurable transmissivity : >10%; > 20%at± 10D and over
13. Contact lenses: 0 to±25D,BC 6.00 to 9:00
14. Display: 7.0-inch HD touch color display
15. Menu: readable diagram, easy operation
16. Lens diameter: 20mm-100mm
17. Power source: AC100 ( ±10%)-240 (±10% ) V 50/60Hz 40VA
18. Power consumption:40W
19. Weight:6.8kgs
20. Dimensions (packing): 565mm*350mm*355mm (W*D*H)
21. Environmental condition:
Temperature: 5-40℃(In usage )
-20-60℃( In storage/transference)
Humidity: 30-85% (Non-condensing) (In usage)
10-95% (In storage/transference)
Atmospheric pressure: 700-1060hpa
Altitud: up to 2000m
Others: No harmful dust or smoke
1. Seafreight or Airfreight Service: AIR SEA TRANSPORT INC. (http://www.airseagroup.com.cn)
2. Express: DHL, FEDEX, UPS, TNT, EMS With special discount, our company always selects DHL as our main express service.
3. Other: The customer can nominate your usual forwarder.